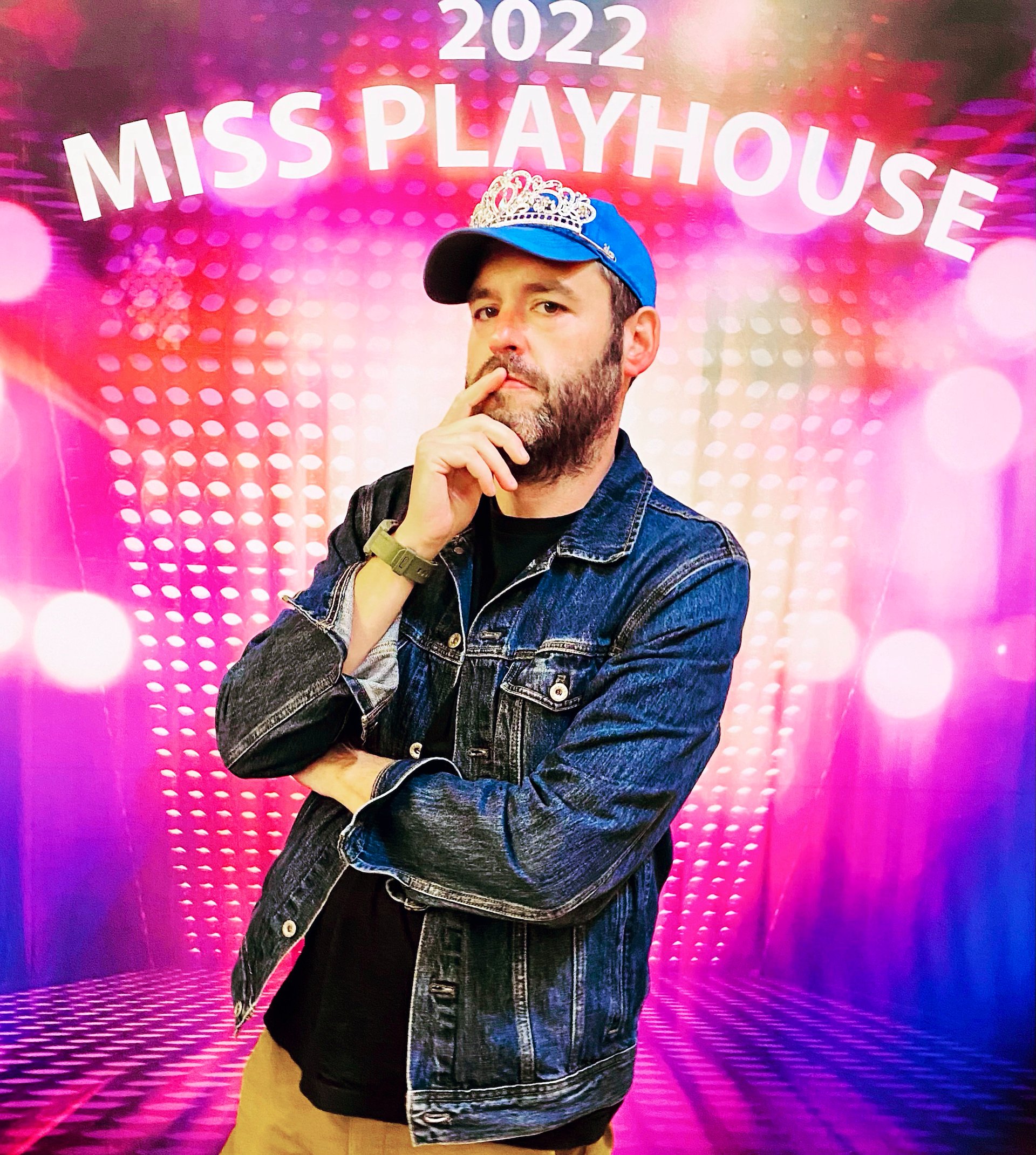 Brant Russell
Person
: : Director, writer, professor.
: : Dad, husband, citizen.
: : NY Times Critic's Pick director and producer.
: : 98% human man.


Work
: : Socially provocative.
: : Culturally engaged.
: : Artistically adventurous.
: : Rooted in social justice.
: : Fun.


I am a theater director, writer, and educator based in Cincinnati, Ohio.
Directing
As a director, I approach every project with a spirit of investigation and social urgency. Whether I'm directing a world premiere, an American classic, or Shakespeare, I examine the play as though it has never appeared in this time or in this place. Because that's true.
I plumb every text for its relationship to this moment. I build a bridge from the play to the audience.
Upcoming directing:
- the world premiere of Gracie Gardner's MALVOLIOS at Drama Studio London in July 2022;
- a pair of Ellen McLaughlin's translations of Greek plays at CCM in October 2022;
- the US premiere of Aisha Josiah's DICKLESS at the Know in January 2023;
- a new musical adaptation of AS YOU LIKE IT at Cincinnati Shakespeare Company in April 2023.
Writing
As a writer, I examine historical themes and our role in perpetuating or thwarting the status quo. My plays have explored immigration, reparations, transmission of property and privilege through family generations, preservation and hoarding of resources, and other easy-to-talk-about fare.
I've been commissioned to write Cincinnati Playhouse in the Park's October 2022 Off The Grid play, and my play BANKERS will premiere at the Know in April, 2023.
Teaching
I am associate professor and chair of the acting program at CCM. I work with undergraduate and graduate students across the University of Cincinnati.
In addition to my work at UC, I've been a visiting assistant professor at Kenyon College, an adjunct instructor at Northwestern University, and in 2019 I was Professeur Invité at Université Bourdeaux-Montaigne.
New Play Development
I am the Drama Editor for the Cincinnati Review and the Founding Artistic Director of the CCM Playwrights Workshop.
More
Prior to coming to Ohio, I worked in Chicago with Steppenwolf, Chicago Shakespeare Theater, Writers' Theatre, Steep, Next, Side Project, Collaboraction, A Red Orchid, and more.
I am a member of SDC, the Lincoln Center Directors' Lab, and AAUP. I am a big fan of all three.
I have a BA from Kenyon College (political science major) and an MFA in stage directing from Northwestern University.
Feel free to email me for my CV or production history.
Here's another interview.
Here's a small play that I wrote.